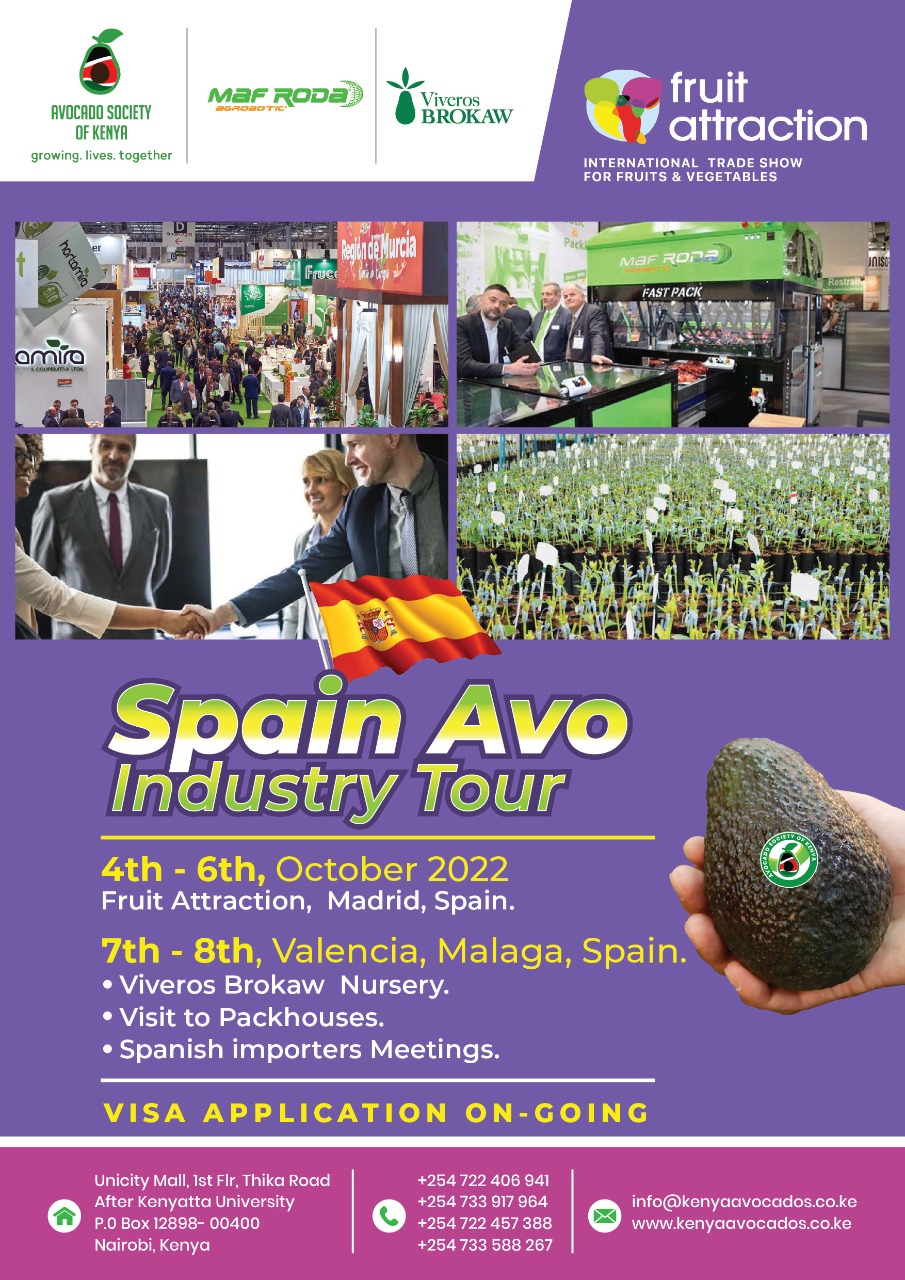 SPAIN INDUSTRY AVO TOUR
FRUIT ATTRACTION 2022 MADRID, SPAIN
This is a major platform and meeting point for the fruit and vegetable operators that creates solid business relationships and opens up new opportunities in new markets.
It is also a place where companies from the fruits and vegetables industries present their innovations, products, varieties and services added to the international business channel.
In addition ASOK has organized a tour to avocado farms in Malaga, Viveros Brokaw Nursery, Maf Roda Agrobotics, Mercamadrid markets and a meeting with Import Promotion Desk. Visa applications are ongoing.